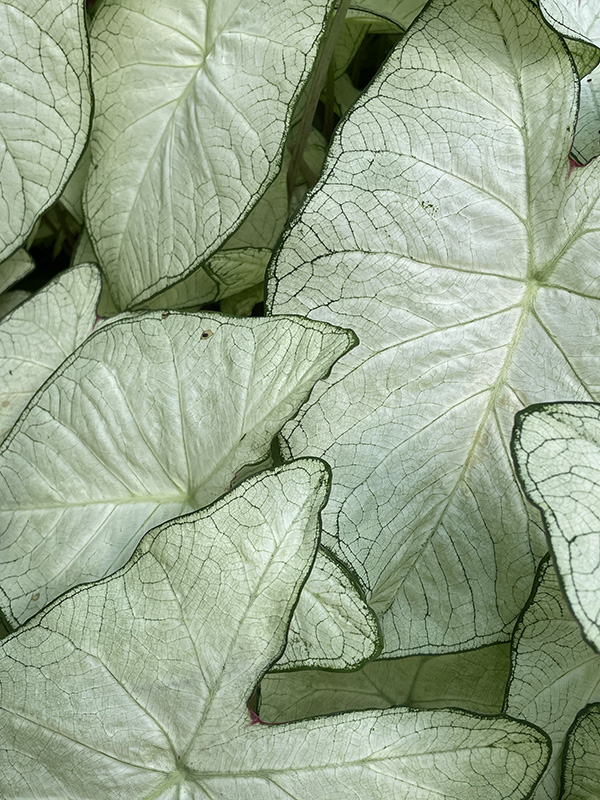 Friday July 15:
8 AM: The Science behind Weather Lore by Debra Burris: taught by a physic professor. Fascinating but too cerebral for 8 AM.
9:30 AM: Belly Dance as Part of Spiritual Practice by Gwenna Obscura: This I found excellent! The teacher was as much a a facilitator as a teacher. She got the class interacting and dancing together, and doing the basic Belly Dance moves. The only downside is that I decided to show off my dancing jump moves and bruised my foot, which was bare.
11 AM to 2 PM: Nap—I needed it but I hated to miss the workshops!
2:30 PM: The Vendor Room: I found this room intense. There were lots of tables and displays everywhere, each one manned by a person who was trying to get my attention and sell me something. I was unable to tune into the products to see what might speak to me. I felt grateful to get out of that space. It was sort of like a real life Facebook. The one real conversation I had in the vendor room was with a Tarot Designer. She said I am being called to design my tarot deck.
3:30 PM: The Mystic's Pen: a Craftwitch Workshop by Terri Woodliff: In this workshop I was gifted with a decorated pen, wrapped with fabric, covered with glue, and painted gold. I was also gifted with a small charm and some glue to add to the pen, however the charm didn't stick and is now lost in my purse.
We wrote to the prompt: How will my life change if I…….
I filled mine in with How will my life change if I design my tarot deck, as I had just been charged with that project in the Vendor Room. Then the workshop leaders led us through the same prompt 3 times. First, we simply wrote our responses. Then we did a mediation and visualization prior to writing. Finally, the entire room did a call and response vocalization / singing prior to writing. I didn't see any huge shifts, however each time my writing about the how my life would change if I designed a tarot deck went a little deeper, revealed a little more.
We used our Mystic Pens to write, and were charged to write only on this topic for the life of the project, then burn the pen and the journal. We were also charged with embellishing the pen further.
4:30 PM: I brought my books to Author's Corner, run by Sojouner's Books. I was delighted that they only took a 10% commission. Even more I was delighted I could put my books out to sell and not have to be with them or monitor them.
5 PM: Dinner: For dinner I went to the restaurant in the hotel. I over tipped as I did not realized they automatically add a 18% gratuity to each check. I came early to dinner, but was able to be served from the bar. I sat next to, not at, the bar. Because I hate driving in Atlanta I decided beforehand to eat dinners at the hotel restaurant. I brought boxed milk and cereal for breakfast.
6:30 PM: Creating Mixed Media Tarot Art by Shady Kimzey: This was a delightful way to wrap up the evening. Upon entering the room I was to select art supplies. I choose some heavy-weight paper, 2 different pencils, glue, and an eraser. Upon taking my seat, I pulled out some of the materials from my bag. Gears and keys from a steampunk necklace, crushed Franklinia leaf, red, and shells. At first I didn't know which tarot card I was creating. But soon it became clear she was the Queen of Swords. This was a very mellow workshop. I spoke briefly with Shady afterwards. They shared with me some of their struggles with mental health and I shared my own with them.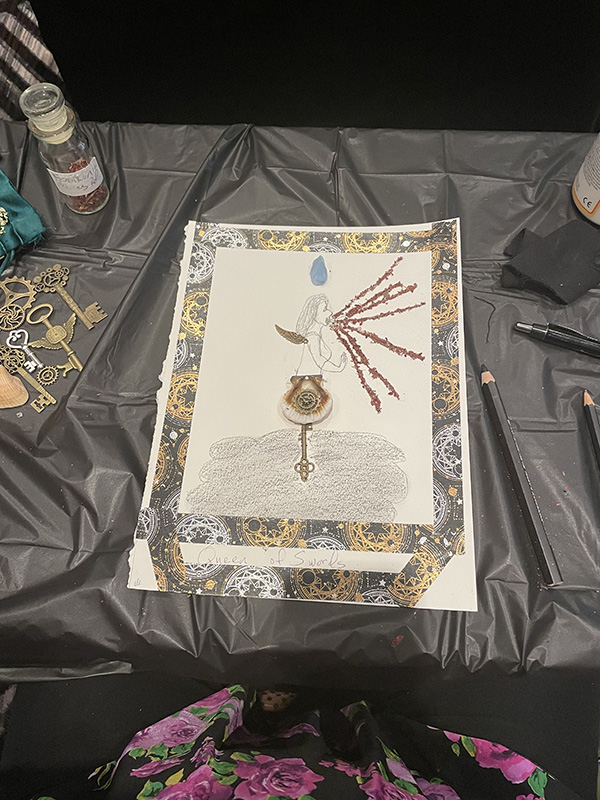 8 PM: A Ritual for Tower Time by John Beckett: I had retired to my room to do my make-up for Tuatha Dea. So I was late to the ritual and I opened the wrong door! I was directed to the other door, as they had not yet cast the circle. I think I missed the grounding and centering portion of the ritual. The ritual offered us 3 modalities for how to combat the conservative, far-right movement that is a foot. The Knight of Swords, the High Priestess, and the Hermit. The Knight of Swords is on the frontlines, attending the rally, marching in the protest, writing the politicians and such not. The High Priestess is just behind the front, cooking up big pots of food, reading the energy. Then the Hermit has a still larger view, leaning wisdom and experience to others. I choose The Hermit. In addition to it being a place of relative safety to stand, The Hermit is my personality card. I was gifted with a Hermit card drawn especially for this event.
9 PM: Tuatha Dea in Concert. They were really good! But I was tired, I left around 10 PM to go to sleep.